Around 30 hectares of ecologically important land on Saturna Island has been purchased for protection.
The Nature Trust of British Columbia announced the community has come together to conserve the Mount Fisher Bluffs area of the Southern Gulf Island, adding to 50 hectares nearby that were protected last year.
The area's ecosystems include shallow-soiled grassland, herbaceous rocky bluffs, wetland, coniferous and mixed woodland and mature coniferous forests that range from 80 to 250 years old.
The bluffs also contain a rare Garry Oak ecosystem that provides habitat, food and breeding grounds for rare and at-risk species. Plants and animals that inhabit the now-protected lands include federally designated threatened species, such as the Barn Swallow, others deemed at-risk like the Great Blue Heron and Peregrine Falcon and endangered ones like the White Meconella, a member of the poppy family that's only found in nine spots around Canada.
"We are in awe of the generosity from the Saturna Island community," Jasper Lament, CEO of the Nature Trust, said in a news release. "The Mount Fisher Bluffs are teeming with plant and animal life thanks to an incredibly diverse range of ecosystems. These donations will enable us to protect this ecologically rich area for generations to come."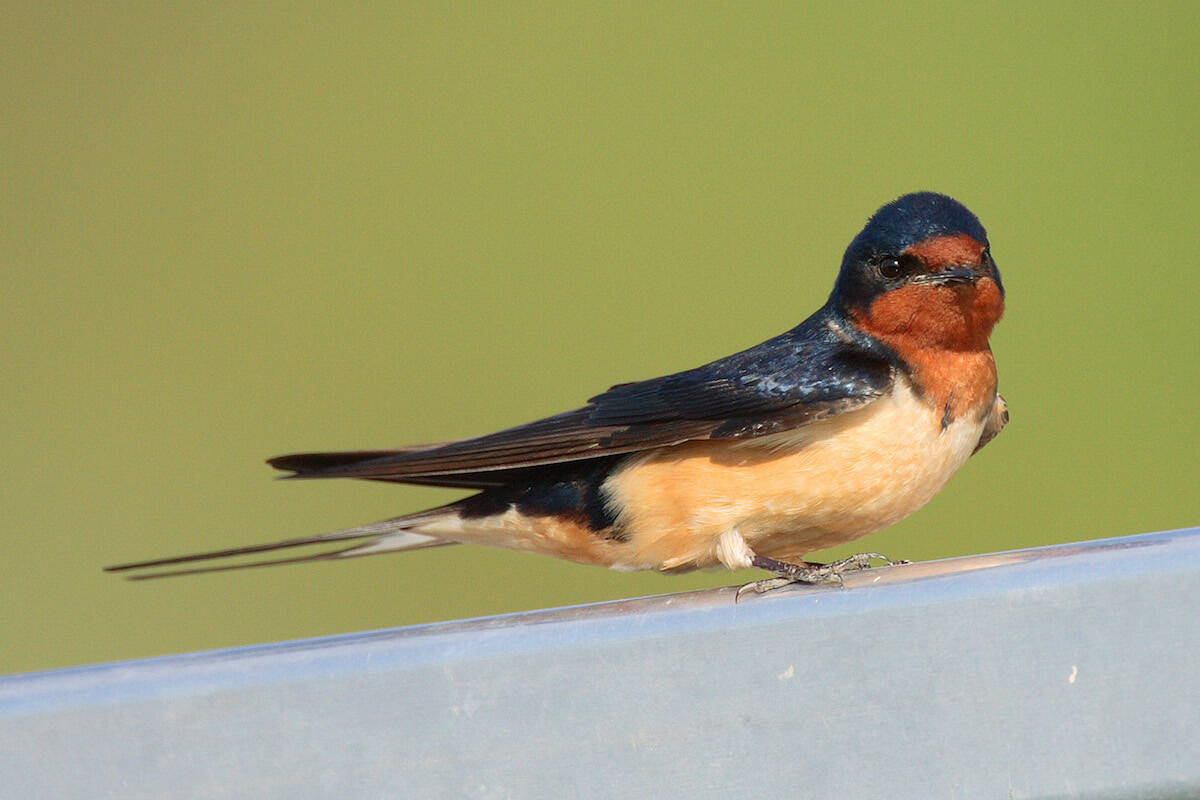 While their natural beauty makes them popular with locals and tourists, the Nature Trust said human disturbance and development has significantly impacted the biodiversity and ecological health of the Gulf Islands. The non-profit says the land purchase will ensure the bluffs area will never be developed or sold, protecting its ecosystems and biodiversity for its continuity.
The Nature Trust also pointed to how the area falls into the Coastal Douglas fir biogeoclimatic zone, the least protected of 14 ecological zones in B.C. Only 11.4 per cent of the Coastal Douglas-fir zone is conserved and those areas are mostly found within the Southern Gulf Islands, along southeast Vancouver Island and in pockets along the southern mainland coast.
The purchase was made possible by Gulf Island community donors and the federal government's Natural Heritage Conservation Program.
Steven Guilbeault, Canada's environment and climate change minister, said the collaboration on the project and the newly conserved hectares will help the country in its goal to protect 30 per cent of Canadian land and water by 2030.