UPDATE 11:15 a.m.
The Kelowna RCMP have confirmed the two people found dead in the Upper Mission home were women. There is also one man in hospital from the event but the RCMP couldn't confirm his condition.
RCMP Communications Advisor Ryan Watters said that the investigation will be "highly complex," with no further updates at this time.
@KelownaRCMP canvassing Upper Mission neighbourhood after two people were found dead inside a home on Swan Drive. Reports a baby found alive in house. Not gang related. pic.twitter.com/1ZaXt6x3ux

— Jen Zielinski (she/her) (@Jen_zee) June 9, 2023
Original
Two people are dead after a 'serious crime' that occurred in an Upper Mission neighbourhood on Thursday night.
Kelowna RCMP media relations officer Const. Mike Della-Paolera confirmed to Capital News on Friday morning that two people were found dead inside a single family home.
A baby is also confirmed to have been in the home, but is uninjured.
Neighbours said that they heard a commotion around 9:30p.m. in the area, with multiple emergency crews on scene, and later witnessed two body bags being taken out from the home.
The RCMP are continuing their investigation and confirm there is no concern for the public's safety.
Police are canvassing the area and asking for any video footage that may have captured the incident.
More to come.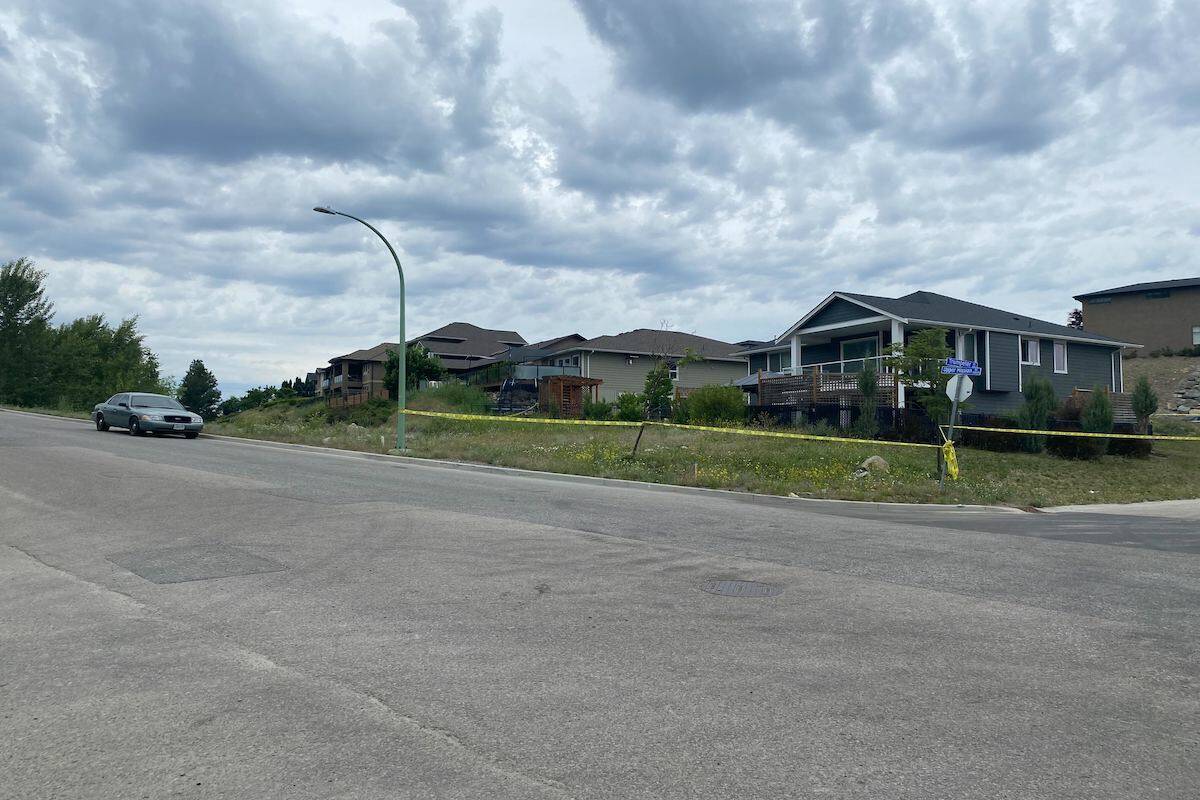 ---
@cunninghamjordy
jordy.cunningham@kelownacapnews.com
Like us on Facebook and follow us on Twitter.